SIGMA SPRING CASHBACK
Right now, you get money back when buying a SIGMA fp - only the body or with one of SIGMA's latest lenses from the new I series, in L-Mount.

Take the chance to own a premium compact camera, paired with one of the four compact, all-metal I series lenses with superb optical performance.
The 24mm F3.5 DG DN | C wide-angle prime with exceptional detail and beautiful bokeh.
The classic wide standard 35mm F2 DG DN | C that brings you new creative possibilities.
The standard 45mm F2.8 DG DN |C with its admirably balanced performance and size, and rugged build quality.
The 65mm F2 DG DN | C ultra-sharp and compact short telephoto prime that offers a stunning photographic experience.

The SIGMA fp is the world's smallest and lightest full-frame camera that makes the perfect compact combo together with the I series lenses, ideal for the creative photographer, street photographers, wedding and events, family and even landscape and portraits!

SIGMA Spring Cashback is valid on selected products, with following amount:
SIGMA fp + 24mm F3.5 DG DN | C
SIGMA fp + 35mm F2 DG DN | C
SIGMA fp + 45mm F2.8 DG DN | C
SIGMA fp + 45mm F2.8 DG DN | C (Kit)
SIGMA fp + 65mm F2 DG DN | C
Click on the link below for more information and to claim your Cashback.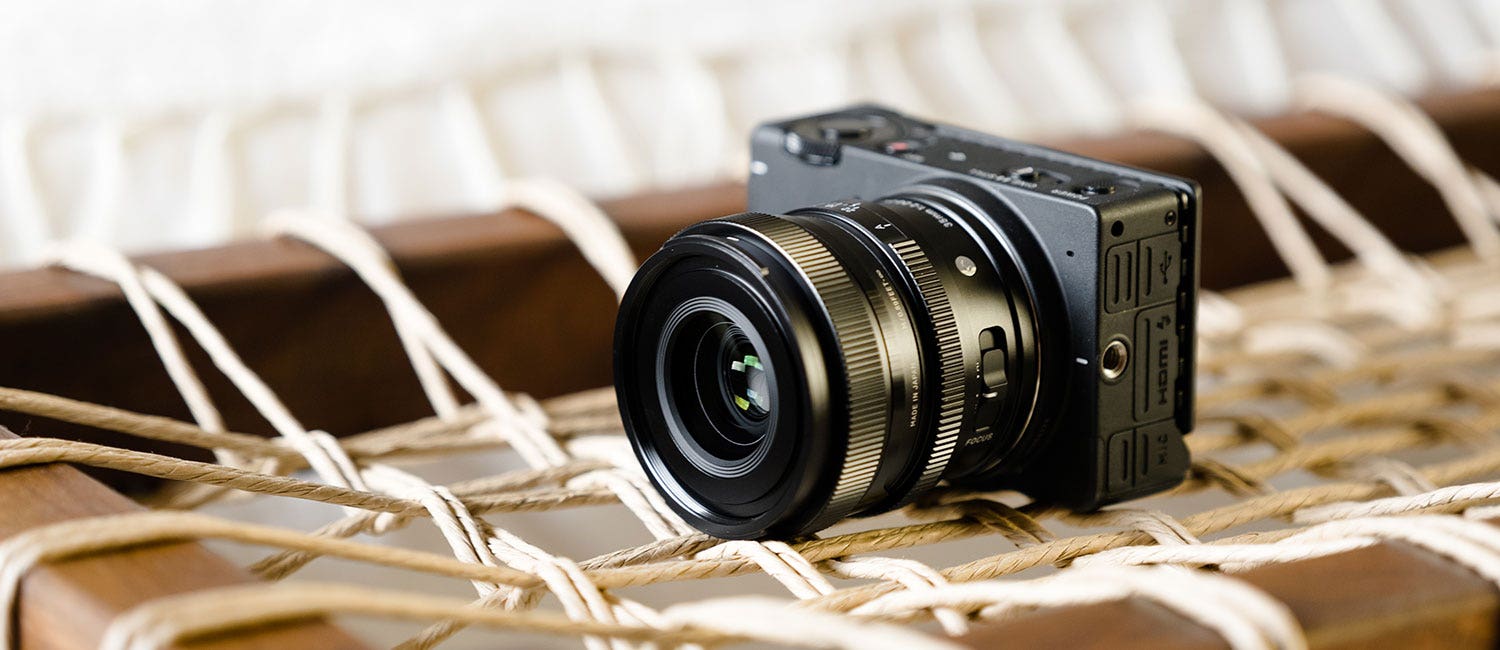 The Cashback is valid for purchases made in Norway, Sweden, Denmark and Finland between 1st April 2021 and 31st May 2021. It is valid for selected SIGMA models, up to 2800 NOK, bought from SIGMA or an authorized SIGMA reseller. You can only claim your Cashback after thirty (30) days from the purchase date, no later than 30th June 2021. Conditions & Rules apply.

We reserve the right to correct any errors in price, information, typos, changes, delivery delays and supply.