Welcome to the SIGMA - Cashback
Thank you for your purchase of a SIGMA lens!
Note: The Cashback promotion is now over for this time. The last day of purchase was 15th November.
In the form below you can register your purchase done during the Cashback period (1st Oct - 15th Nov 2023)
Last claim date is the 31st December (see details below)
---
Last purchase date: 15th November 2023 (Any purchase after this date will not be valid for the promotion)
Last claim date: 31st December 2023 (Any claim after this date will not be validated)
Cashback amount is 1100 NOK on all models in the promotion.
Important Notes:
The promotion is only valid for NEW products (No Used or Demo products will be accepted)

The promotion is only valid between the communicated dates of the promotion (see above)




Please be aware of last claim date

You can only claim this cash back if the product is bought from any of the officially approved Nordic Resellers or from our own web shop.


sigma-imaging.no/resellers

You need to have a Bank Account in any of the Nordic countries*




*Sweden, Norway, Denmark, Finland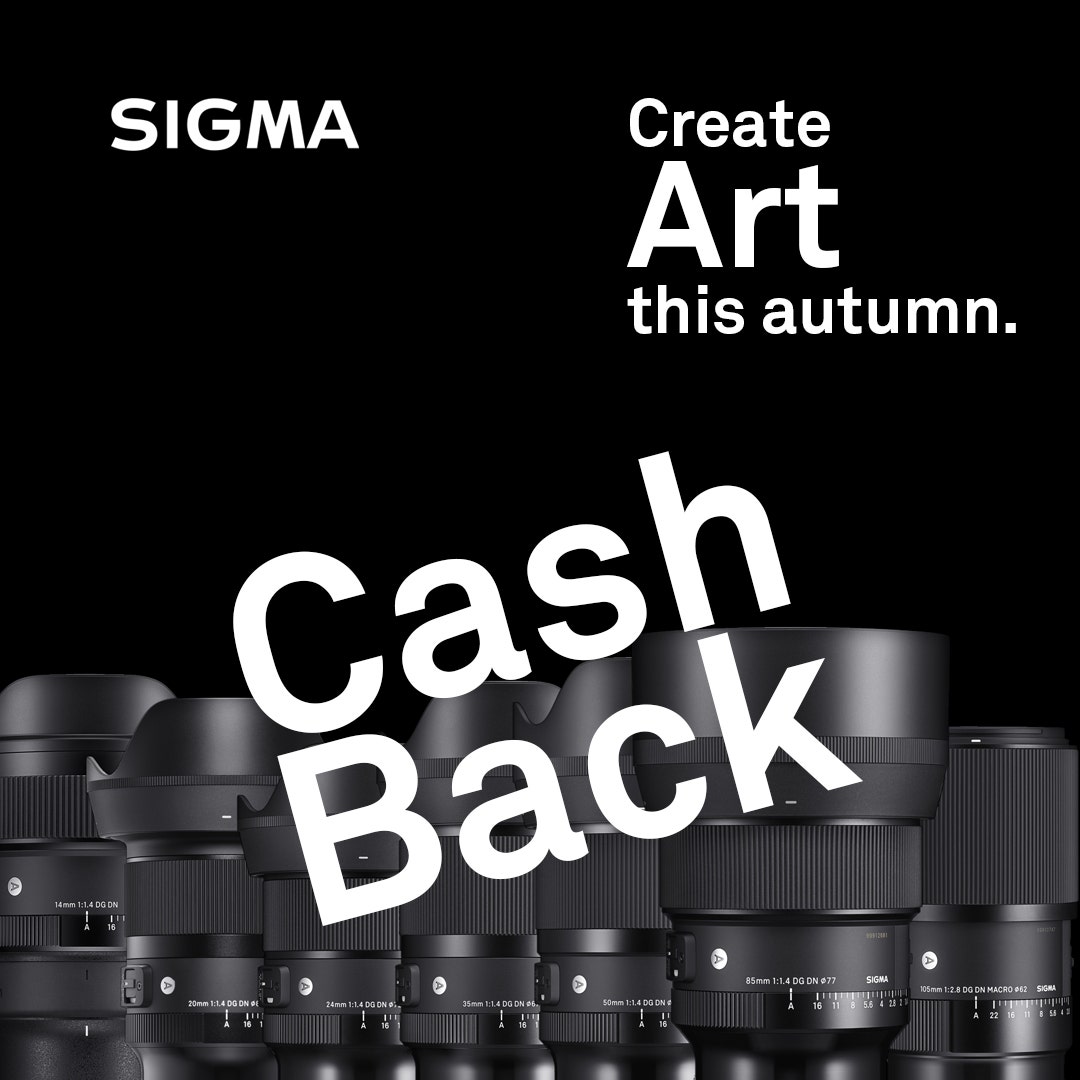 Models included in the cashback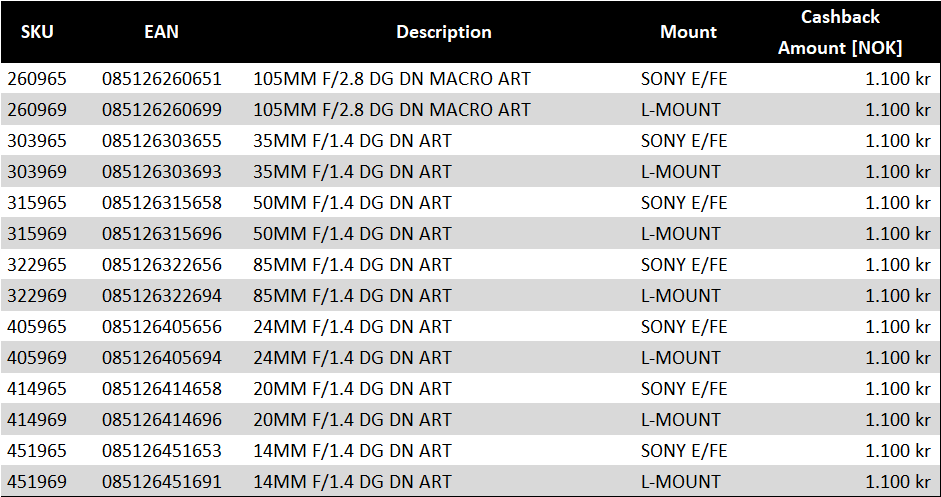 ---

---
---
Register you claim below: