INSTANT SAVING AMOUNT WILL BE DEDUCTED AT CHECKOUT
SIGMA Art goes wide
Large aperture wide-angle lens
Performance similar to 35mm F1.4 Art & 50mm F1.4 Art
FLD and SLD glass elements to reduce distortion and chromatic aberration
Filter size: 77mm

In Stock
The Sigma 24mm 1.4 DG HSM Art is a state of the art wide-angle prime lens designed for Full Frame cameras but will work with APS-C sensors as well. Using over 50 years of lens making experience, particularly the knowledge gained from the 35mm 1.4 Art and the 50mm 1.4 Art, the 24mm 1.4 Art is aimed at being the new standard for fast aperture wide angle prime lenses.
The latest optical design allows for the utmost in image quality with careful attention paid to edge to edge performance. An optimized power layout places the aspherical lens elements in the rear and adjusts the incidence angle of light source allowing for great performance wide open. Using premium FLD & SLD glass elements, the lens brings aberrations and distortion to a minimum, an issue many wide-angle lenses suffer from.
With class leading performance, this lens is ideal for wedding photography, landscape photography, videography, astrophotography, lowlight/indoor photography and event photography. As with all Global Vision lines, the 24mm will be tested using the proprietary "A1" measuring system ensuring the highest standard of operation.
The Sigma 24mm Art is compatible with the USB dock to update and customize and is also compatible with the Mount Conversion Service. A staple procedure for the Global Vision lines, every lens will be tested using the proprietary "A1" measuring system.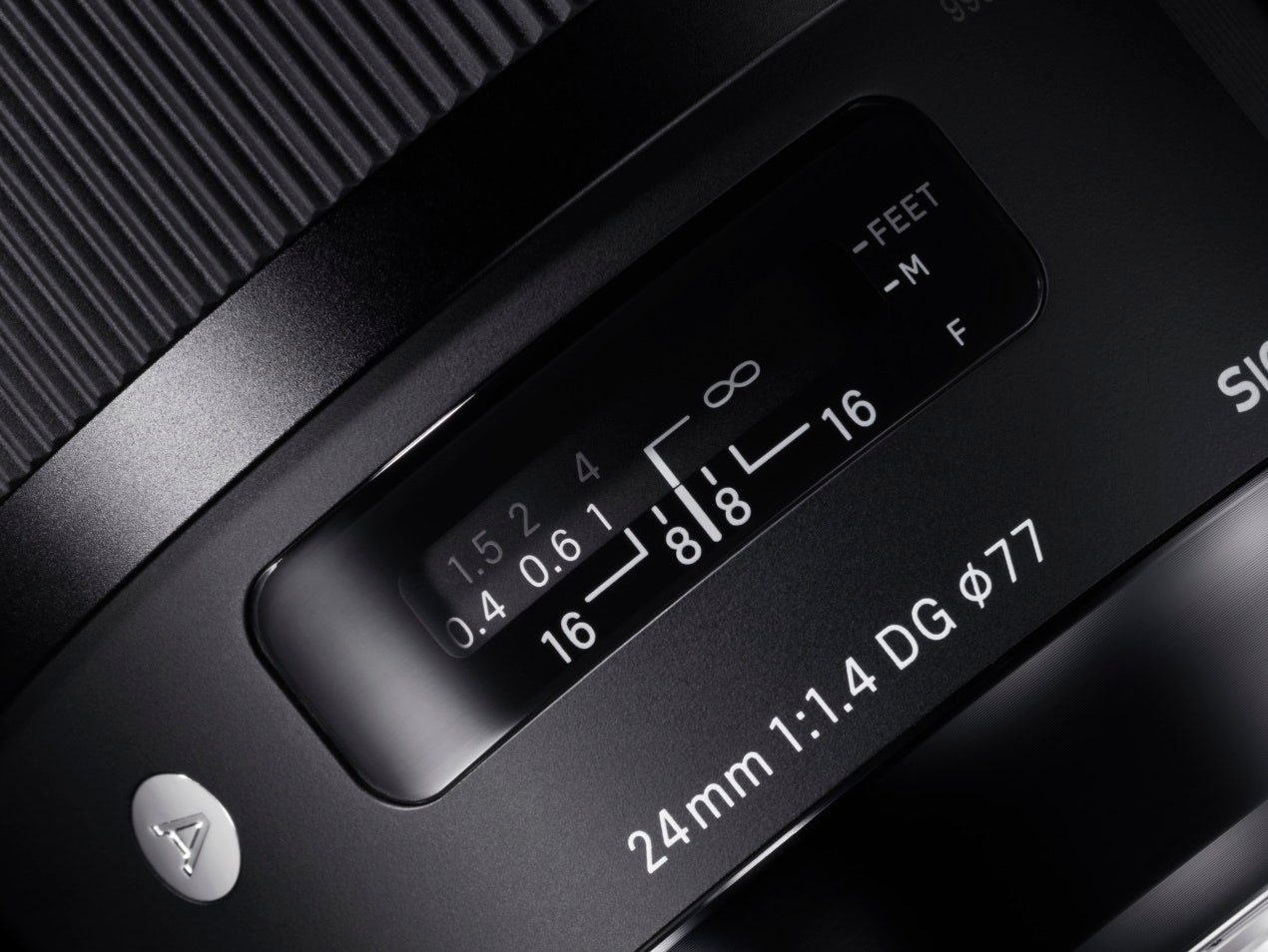 Specifications
More Information
Product Lines
Art
Construction
15 Elements in 11 Groups
Lens Type
Wide Angle
Sensor Size
Full Frame
Angle of view
(35 mm) 84.1°
Number of diaphragm blades
9 (Rounded Diaphragm)
Minimum aperture
F16
Minimum focusing distance
25 cm
Maximum magnification ratio
1:5.3
Dimensions (diameter x length)

Canon EF
Nikon F
SIGMA SA-mount
Sony E/FE
L-mount

⌀ 85 mm x 90.2 mm
⌀ 85 mm x 90.2 mm
⌀ 85 mm x 90.2 mm
⌀ 85,4 mm x 116,2 mm
⌀ 85,4 mm x 114,2 mm

Vekt

Canon EF
Nikon F
SIGMA SA-mount
Sony E/FE
L-mount

665 g
665 g
665 g
740 g
755 g

Filter diameter
77mm
Edition number
A015
Supplied Accessories
Lens Hood LH830-03, Front Cap LCF-77mm III, Rear Cap LCR II, Case LS-340K (EO, NA, SA), Case LS-210K (SE, TL)
Accessories
USB-dock UD-11, USB-dock UD-11 (L-mount), WR Ceramic Protector Filter 77mm, WR Protector Filter 77mm, WR C-PL Filter 77mm
EAN

L-Mount
Sigma SA
Sony E/FE
Canon EF
Nikon F
Sony A

085126401696
085126401566
085126401658
085126401542
085126401559
085126401627
* All figures calculated by L-Mount. Note: The L-Mount Trademark is a registered Trademark of Leica Camera AG. About Product Name: Product name includes "DG" when the lens is designed to deliver the ultimate in performance on cameras with full-frame sensors, and "DN" when the lens design is optimized for mirrorless cameras with the short flange focal length.
Lens Construction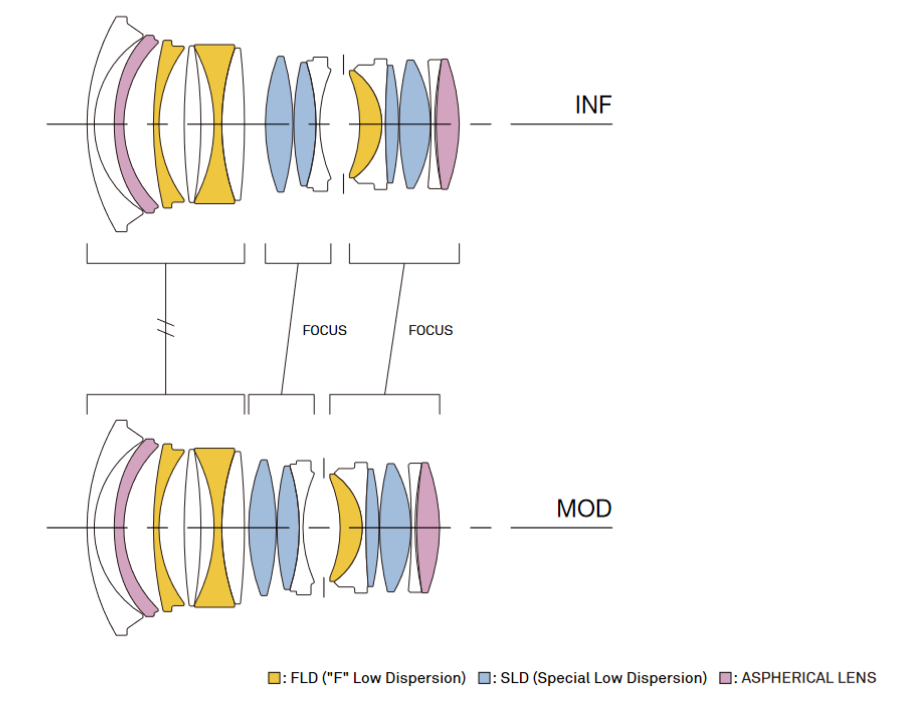 Geometrical MTF Chart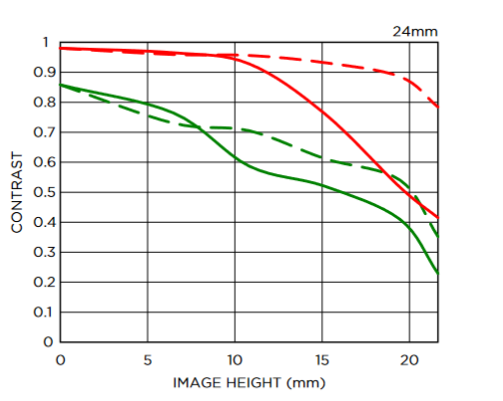 Diffraction MTF Chart